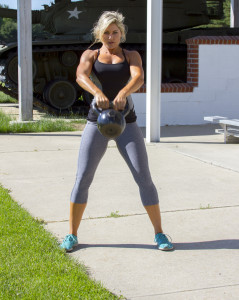 Coach Stephanie Keenan
Look out Athletes! The next evolution in Athletic Conditioning is finally here! "High Intensity Sport Specific Training" is upon us! Allow me introduce you to the newest and freshest face in hardcore athletic training, Coach Stephanie Keenan; and she's brought a big shiny can of whoop @#S with her!
While she isn't new to training champions by any means, she has finally decided to immerse herself into the arena of elite athletic training. Stephanie started her path to competitive athletics early in her high school years where she competed in cross country, track and field, swimming and water polo.
Stephanie continued to develop her competitive edge throughout her college years where she competed in numerous running races, triathlons, and duathlons, played water polo and worked as a beach lifeguard.
She didn't let the rigorous 80+ hour per week military academic schooling deter her from her love of intense physical training. Three years after enlisting in the U.S. Navy's Nuclear Power program, Stephanie qualified for the 2003 Duathlon World Championships. This qualifying race took place on Mount Rainier near Seattle, Washington where she was stationed on the aircraft carrier, USS Abraham Lincoln.
---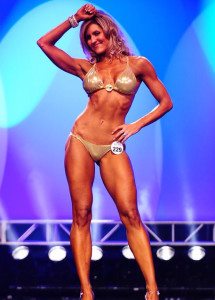 In 2007, she shifted her athletic focus from endurance-based sports to the sport of fitness and physique competitions. She went on to compete at an international level with the WBFF where she placed Top 5 in many of her competitions. Stephanie took her physique competitions to the next level when she began coaching competitive fitness athletes in 2011.
Fitness and figure competitions are often referred to as "the sport of dieting" since nutrition plays the most significant role in a competitor's physique. This intense and deep understanding of nutrition from 5+ years of competitive fitness combined with 20+ years of endurance and performance-focused sports are one of the skills that sets Stephanie apart.
---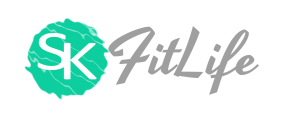 In 2012, Stephanie used her extensive knowledge, and her own personal challenges of trying to live a fit life to create a lifestyle coaching program by launching her own company "SKFitLife" (www.SKFitlife.com). After spending nearly 5 years as a busy, chained-to-computer-cubicle-working professional who commuted 2.5+ hours each day, Stephanie knew what her clients needed and then delivered. Just 4 months after launching her own business, she resigned from her defense contracting position to pursue her passion full-time.
She is renowned for her High Intensity Interval Training (HIIT) "Rock-It" programs affectionately nick-named after her military "rocket-scientist" background. Stephanie prides herself on making a difference in people's lives whether it's a competitive athlete reaching for elite levels, or a busy mom short on time and in need of a quick and effective routine. She has helped hundreds of clients and thousands of fans reach their goals through sharing these quick, ultra-effective routines.
---
Her approach to training is simple and it's not sugar coated:
"If you want this, you have to Rock it! There is no time to lose or hesitate, NOW is the moment to seize your opportunity at greatness! You either do it or you don't… Just talking about it or analyzing and planning it won't get you anywhere!"
Stephanie's athletic nature lends itself to her constantly pushing her limits. She enjoys competing in several types of sporting events. Her newest target being extreme obstacle course races.
Stephanie's physical accomplishments pale in comparison to her insatiable appetite for knowledge. Courses required for the USN Nuclear Power Program included atomic and nuclear physics, advanced mathematics, electrical power theory and generating equipment, nuclear reactor technology, thermodynamics and fluid flow, chemistry, materials science and metallurgy, health physics, reactor principles, and reactor ethics.
U.S. Navy Nuke School

"They come with IQs off the charts and ASVAB scores that number higher than their life expectancy, but that's what a 22-year-old needs to succeed when he's she's 😜 asked to run a nuclear power plant on a U.S. Navy warship."
(A quick Google search revealed this article during my research:  http://usmilitary.about.com/od/navy/l/blnukeschool.htm)
As a contractor, Stephanie worked as a Software Systems Engineer on various shore installation projects around the world before her final assignment working with the USAF Expeditionary Center.
She now uses her ability to study complex theories, then apply them in an operational environment to coaching physical endeavors such as engineering athletic performance and physique transformations.
Regardless the topic, Stephanie uses a systems approach to everything she does.
---
In 2012, she joined forces with Snake Pit U.S.A., a Mixed Martial Arts and high level combat sports company that she inspired and led through their design and creation process. As a part of Team Snake Pit U.S.A., she has trained and guided numerous World/International level Wrestlers, along with multiple Submission Grappling, Kickboxing and Mixed Martial Arts Champions.
Pat Stano, a Brazilian Jiu-jitsu (BJJ) Black Belt, six-time BJJ World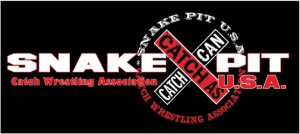 Champion, and Freestyle Wrestling National Champion was quoted by saying,
"No kidding, this woman can literally train anyone and will rewrite what everyone thought nutrition and conditioning was all about!"
Stephanie now aims her intense focus on leading athletic competitors of all levels and ages to their extreme potential with her specialized sport specific programs which are based on Eastern Bloc Strength Training methods and Periodization principles blended with her proven and highly acclaimed High Intensity Interval Training and Nutrition plans. These programs are guaranteed to burn fat by supercharging your metabolism while building explosive strength and power for performance far beyond what most trainers consider "optimum."    
From Fitness, Nutrition and Combat Sports to High Intensity Sport Specific Training & Conditioning, Coach Stephanie Keenan has you covered! For more information and news about Stephanie's transition into athletic performance be sure to visit her on social media and check out her website at: www.TheAthElite.com


By: Joel M. Bane
---
Share the tough love…